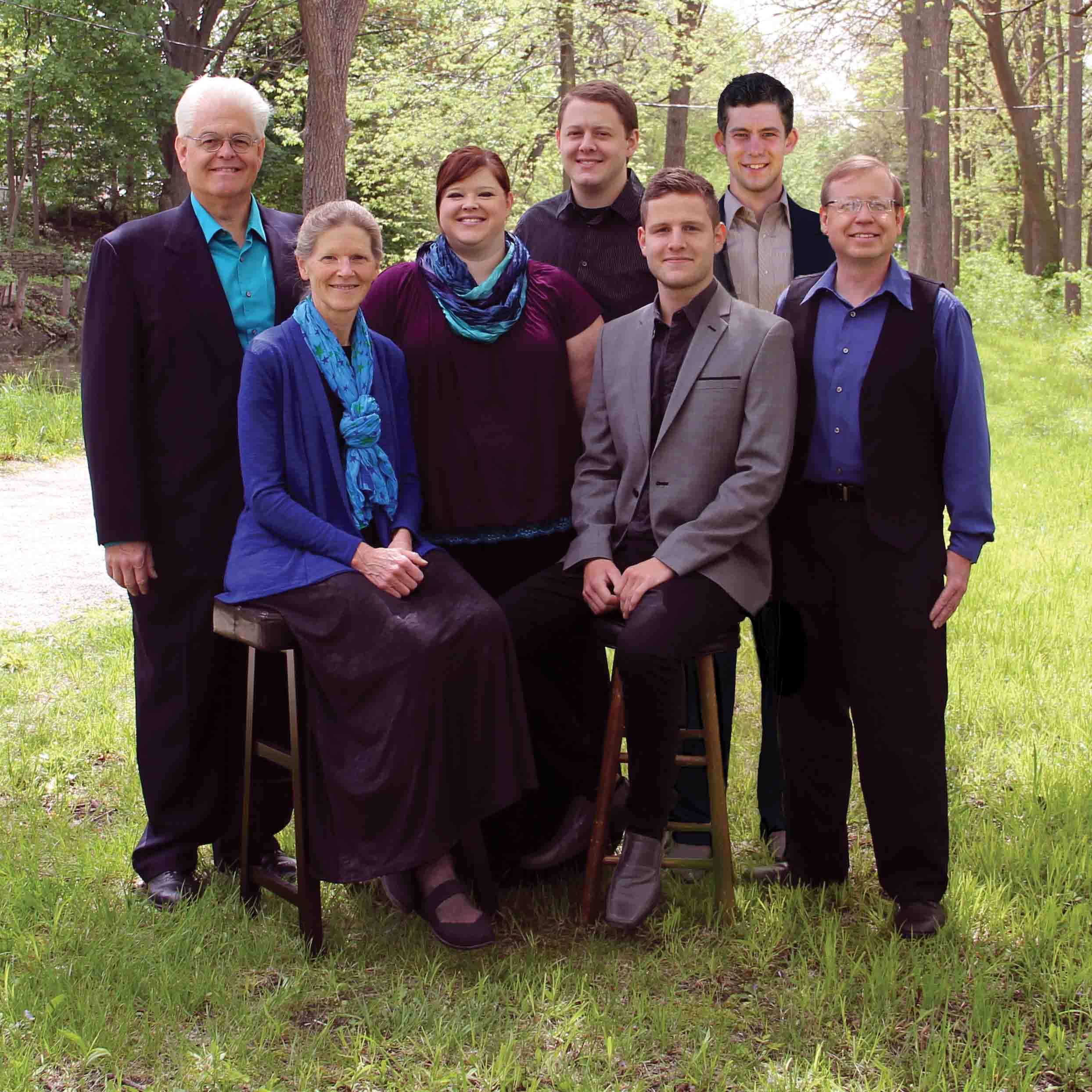 Harvest Team directors Glendon and Lorna Bender have served with Gospel Echoes Team since 1980. Glendon Bender was licensed in 1982 and ordained to the ministry of Evangelism in 1985. The team has ministered in over 500 prisons. Glendon is part of the Gospel Echoes Leadership Team.
The Harvest Team includes family members Kristi, Jordan, and Sawyer and Delbert Yoder. Delbert served with the Harvest Team from 1985-1990. Sensing God's call he rejoined the Harvest Team in 2010. Titus Bowman is the newest group member and sings and plays guitar.
Team Services/Concerts include music, preaching, teaching and testimonies. Kristi, Jordan and Sawyer participate in some of the presentations. They have traveled over one million miles and ministered in over 5000 services. The team is based out of Goshen, IN and travels throughout the U.S. and Canada.

Events Search and Views Navigation
March 2019
The event will include a delicious dinner, with special desserts from the silent dessert auction, Gospel Music by the Gospel Echoes Crossroads and Harvest Team.  There will be an auction to benefit the Gospel Echoes Team Prison Ministry. Visit https://www.facebook.com/Gospel-Echoes-Northwest for updating information. There will be very many nice items to choose from; Quilts, Tools, Services, Furniture, Meal Tickets, Gift Certificates, New And good quality used  items. 4:00 PM Silent Auction, 5:00 PM Gospel Music, 5:30 PM Formal Dinner,…
Find out more »
The Gospel Echoes Crossroads Team and Harvest Team will be presenting a concert at the Pioneer Christian Academy, 331 East Blakely Ave.., Brownsville, OR, 97327, Sunday, March 24, 2019, 6:00 PM. Everyone is welcome! A freewill offering will be received for the ministry. For more information call 541-619-4254 or 541-926-6222, or email crossroads@gospelechoes.com
Find out more »
April 2019
The Gospel Echoes Team 31st Annual Benefit Auction is coming up Friday and Saturday, April 12 and 13. Open House is Friday, 4:30 – 9:00 PM. HAYSTACK SUPPER by donation will be served 4:30 - 7:30 PM, and 6:00 PM CONCERT with GOSPEL ECHOES TEAMS with a mini auction at 7:30 PM. Saturday, April 13, is Sale Day. 7:00 AM Breakfast, serving Biscuits & Gravy, Pancakes & Sausage, Fried Mush, Tomato Gravy and Homemade Donuts. Throughout the day food stands…
Find out more »
+ Export Events
Gospel Echoes is supported through church offerings, individual and business donations, monthly partners, and other fundraising efforts.
Find out how you can get involved.
PO Box 555
Goshen, IN 46527
(574) 533-0221
info@gospelechoes.com