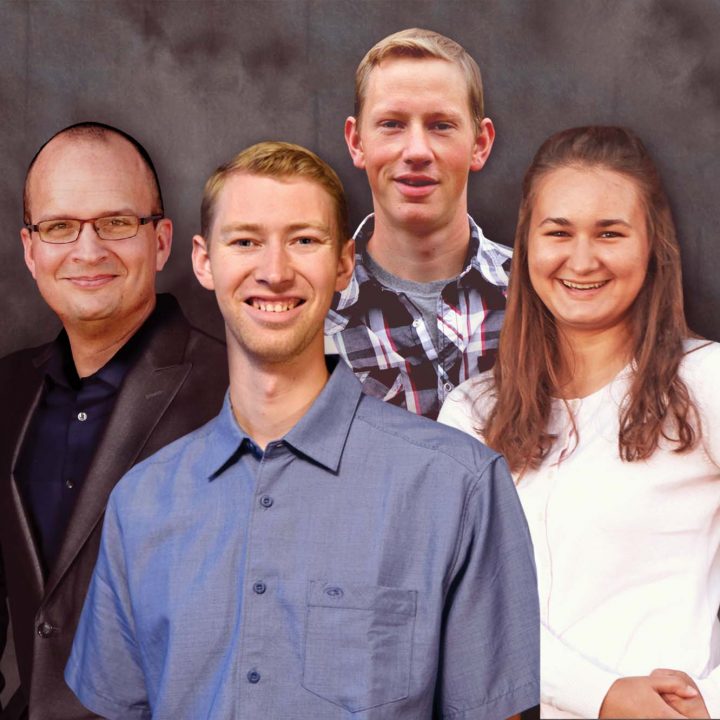 John Yoder, an ordained minister, serves as team leader and vocalist for the Canada West Team. Team members Kyrie Yoder – piano, penny whistle, and vocals, Carsyn Klassen – violin and vocals, and Corbyn Klassen – violin and vocals, are serving with Gospel Echoes Canada West Team.
The Team includes Gospel Music and preaching, and enrolls inmates in the Gospel Echoes Bible Study Courses in their ministry to prisons and churches in the Canada West Region.
The Team's headquarters are in Warman, SK.
July 2018
Gospel Echoes Teams in concert include the Goshen Teams, Harvest Team, Mercy Road Team, New Life Team, Crossroads Team of Tangent, OR, Cross Connection Team of Millbank, ON and Canada West Team of Warman, Saskatchewan. Concert starts at 4:00 PM with "Dinner on the Grounds" at 5:30 PM. Enjoy delicious Barbecued Chicken with friends and family. Then sit back for more music at 6:30 PM. Dinner is by donation and a free will offering will be received for the ministry.…
Find out more »
+ Export Events
Gospel Echoes is supported through church offerings, individual and business donations, monthly partners, and other fundraising efforts.
Find out how you can get involved.
PO Box 555
Goshen, IN 46527
(574) 533-0221
info@gospelechoes.com