Headquarters Auction
Goshen, IN
April 3 & 4, 2020
YOUR SUPPORT MAKES A DIFFERENCE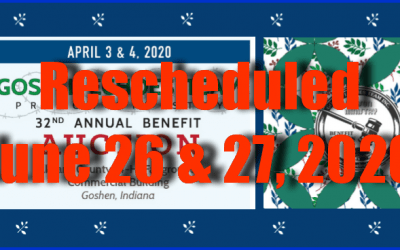 Due to the current Covid 19 Situation the Gospel Echoes Annual benefit auction has been rescheduled for June 26 and 27, 2020. DV. Lord willing the Auction Open House will be on Friday, June 26, and the Auction will be held Saturday, June 27, 2020.
read more
https://m.facebook.com/events/1164120530413137?acontext=%7B%22action_history%22%3A%22%5B%7B%5C%22surface%5C%22%3A%5C%22page%5C%22%2C%5C%22mechanism%5C%22%3A%5C%22main_list%5C%22%2C%5C%22extra_data%5C%22%3A%5B%5D%7D%5D%22%7D&aref=0 ...
read more
Gospel Echoes is supported through church offerings, individual and business donations, monthly partners, and other fundraising efforts.
Find out how you can get involved.
PO Box 555
Goshen, IN 46527
(574) 533-0221
info@gospelechoes.com